Warm up in Hainan's Hot Springs
Warm up in Hainan's Hot Springs
Dates: Winter        Location: Hainan
Hainan is geothermally active, with tons of hot springs here and there and everywhere all over the island. Now that the weather has gotten a bit chilly, it's the perfect time to go for a soak!
Haikou Mission Hills Hot Springs
观澜湖温泉度假区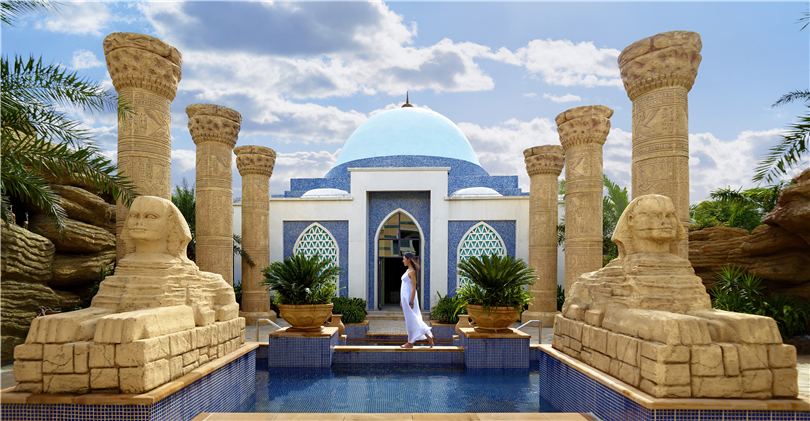 Asia's largest hot spring theme park is found at Mission Hills, where visitors can travel through six continents containing 150 hot and cold springs, each with a unique infusion or special feature, like the Sakura Cherry Blossom Springs, or the Dead Sea Pool.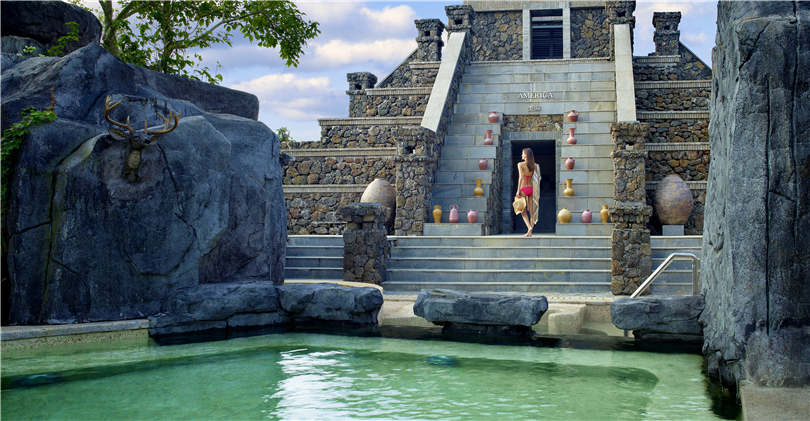 The park also features 90 spa treatment suites, accommodating a total of 5,000 guests simultaneously. The water springs from 800 meters deep in the volcanic rock, and contains many beneficial minerals. The average water temperature is 15-43° C.
Guantang Hot Springs Resort Area, Qionghai
官塘温泉度假区
Guantang Hot Springs, known for high hydrogen sulfate content, produce over 10,000 tons of 70-90° C water daily. The grounds are well manicured, providing pleasant surroundings for visitors.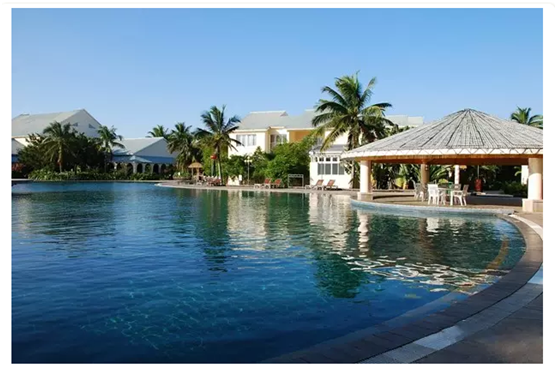 The mineral rich water here provides many health benefits, including benefits to circulation, improving metabolism, improving the skin, and treating diabetes, arthritis, asthma, and many other health conditions.
Xinglong Hot Spring Resort Area, Wanning
兴隆温泉度假区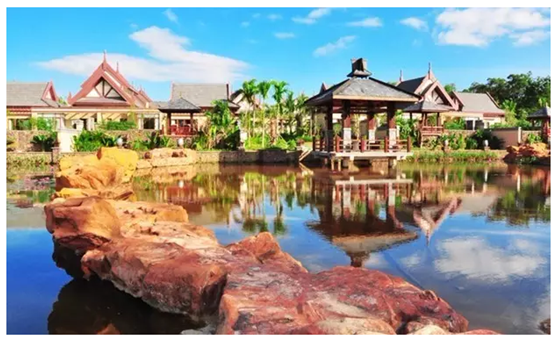 These were the earliest hot springs in use in Hainan, and the water temperature is around 60° C all year round. The water is full of beneficial minerals, and the surroundings are beautiful, full of overseas Chinese influence.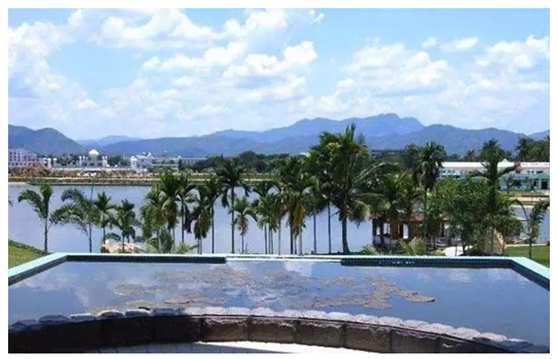 The region specializes in coffee, so be sure to grab some local beans while you're there!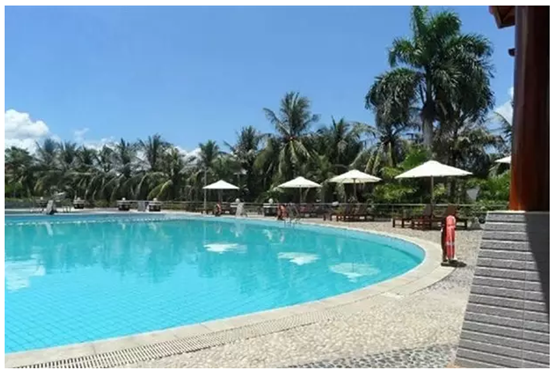 Seven Fairy Mountain Hot Springs Resort Area, Baoting
七仙岭温泉度假区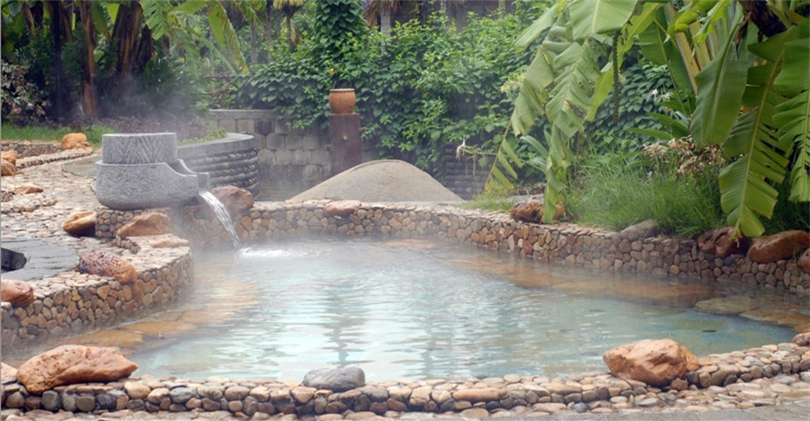 Seven Fairy Mountain Hot Springs are located at the foot of Seven Fairy, or Qixian Mountain. The one square kilometer large hot spring resort area enjoys mountain views and a profusion of tropical flowers.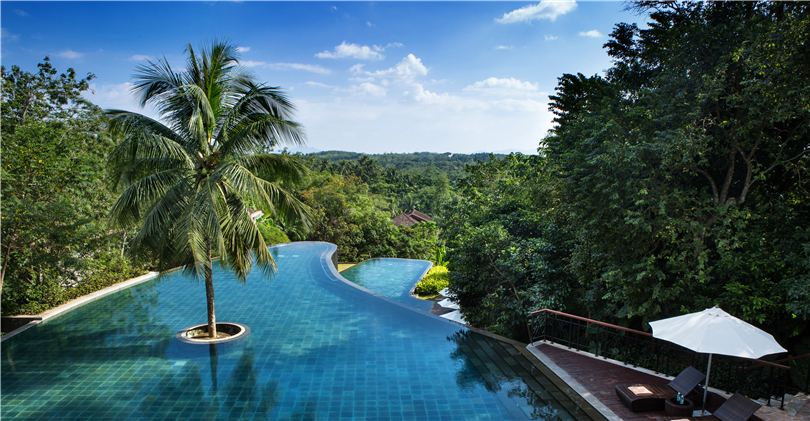 Rich in beneficial mineral elements, the water reaches 95 ° C at the hottest, making it perfect for health treatments. This area features not only Hainan's hottest spring water, but also the highest elevation hot springs in the province. In addition, the area contains waterfalls, mountain lakes, fruit orchards, lush green rainforests, and Li and Miao minority culture, making this the perfect place for an extended stay.
Lanyang Hot Spring Resort Area, Danzhou
蓝洋温泉度假区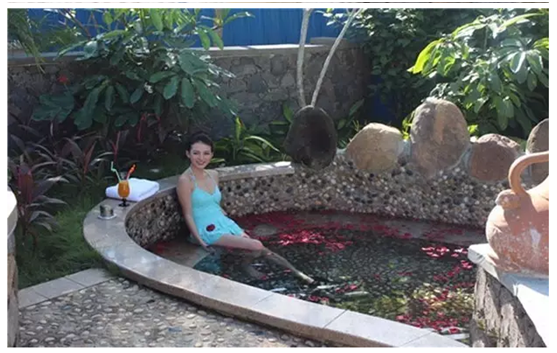 The Lanyang hot springs produce over 2,000 tons of 43-84° C water daily, rich in beneficial minerals. Steam curls above the surface of the water, giving the landscape a mysterious and hauntingly beautiful air. Here you can find rare hot springs and cold springs separated only by a single rock.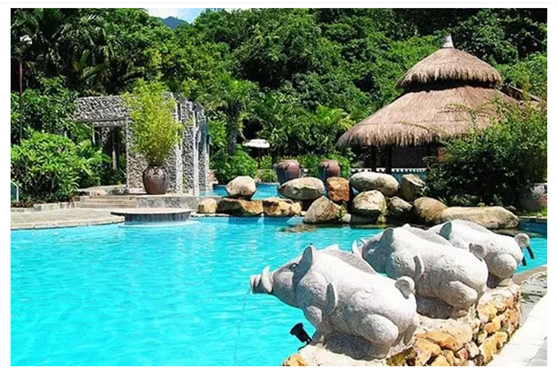 Nantian Hot Spring Resort Area, Sanya
南田温泉度假区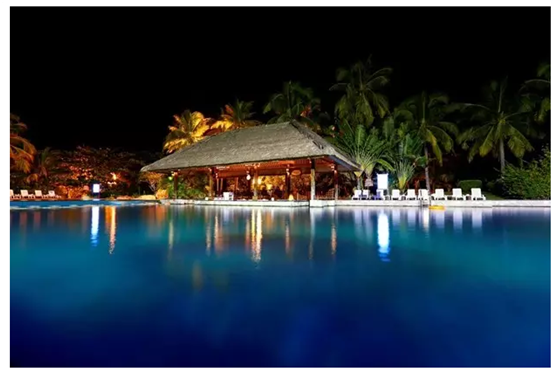 The Nantian Hot Springs produce 10,000 cubic meters of 57° C water daily, rich in many beneficial minerals.
Nantian was named "China's #1 Spring" in 1997, and features a total of 60 uniquely shaped hot springs scattered through a palm tree grove, each with different health benefits and landscape views. The park offers many types of hot spring therapies and health treatments.
Bo'ao Water City, Qionghai
博鳌水城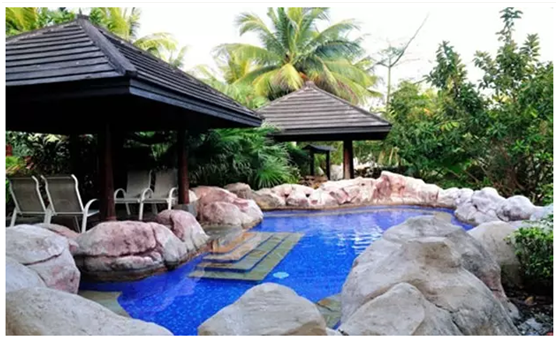 Located on the shores of the South China sea in Bo'ao, Water City hot springs produce 7,800 tons of 69-72 57° C water daily, rich in many beneficial minerals. This is Hainan's saltiest hot spring water, and it is transported over 12 km. for use in Bo'ao's major hotels, meaning you might be able to have a hot spring soak right in your hotel room!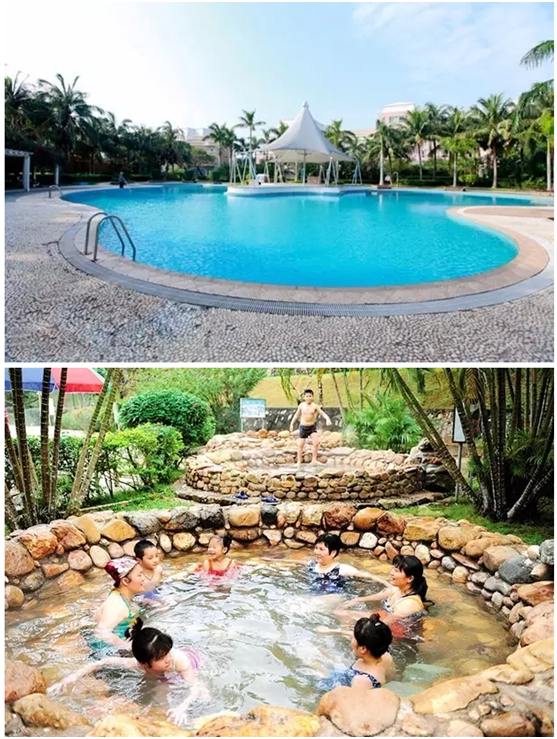 Speaking of hotels, if you want to know what Hainan hotels feature hot springs, check out our Hot Spring Hotel Guide!

Hope you have a nice, relaxing hot springs soak! For more about interesting places to go in Hainan, as well as all the latest Hainan news and useful Hainan information, check out our Events Section on Explore Hainan!




by Nicki Johnson

Explore Hainan